(NewsUSA) - The answer is: Yes, it's expected. But it's also a chance for all you brides out there to truly show you know...
(NewsUSA) - With Administrative Professionals Day around the corner on April 25th, like many, you may be wondering what to give your secretary, assistant...
(NewsUSA) - It's no surprise that more companies are paying attention to their impact on their environment. However, some stand out by going beyond...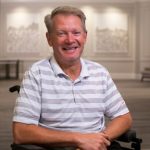 (NewsUSA) - In 2001, Alan Alderman was diagnosed with Amyotrophic Lateral Sclerosis (ALS). Many people know ALS as Lou Gehrig's disease, named after the...

(NewsUSA) NewsUSA Environment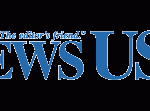 (NewsUSA) -Cuando ocurre una emergencia, las comunidades en todo Estados Unidos dependen de la estación de bomberos de su localidad para atender la situación....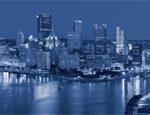 (NewsUSA) - Many companies have recognized the road to their success runs through Pittsburgh. Popular brands like American Eagle Outfitters and Dick's Sporting Goods...
(NewsUSA) - Many individuals who struggle with food and weight may be undiagnosed with the mental health illness of binge eating disorder (BED), according...
(NewsUSA) - This fall, like clockwork, Apple, Inc. will launch its iPhone 8, with yet another new operating system. Added to the mix...
(NewsUSA) - An estimated 34 million Americans provide unpaid care to adults age 50 or older every year, according to the National Alliance for...
(NewsUSA) - The one gift that may secretly top most parents' holiday wish lists? Help with paying college costs for their kids. A whopping...
(NewsUSA) - When Danielle and Jimmy returned to their home state after three years in Germany, they spent the next six months looking for...
(NewsUSA)1. Blazin' Buffalo Potato SkinsIt's the big-game weekend and you're hosting. You want something bold, flavorful, and better for you. Get recipe here.2. Nutty...